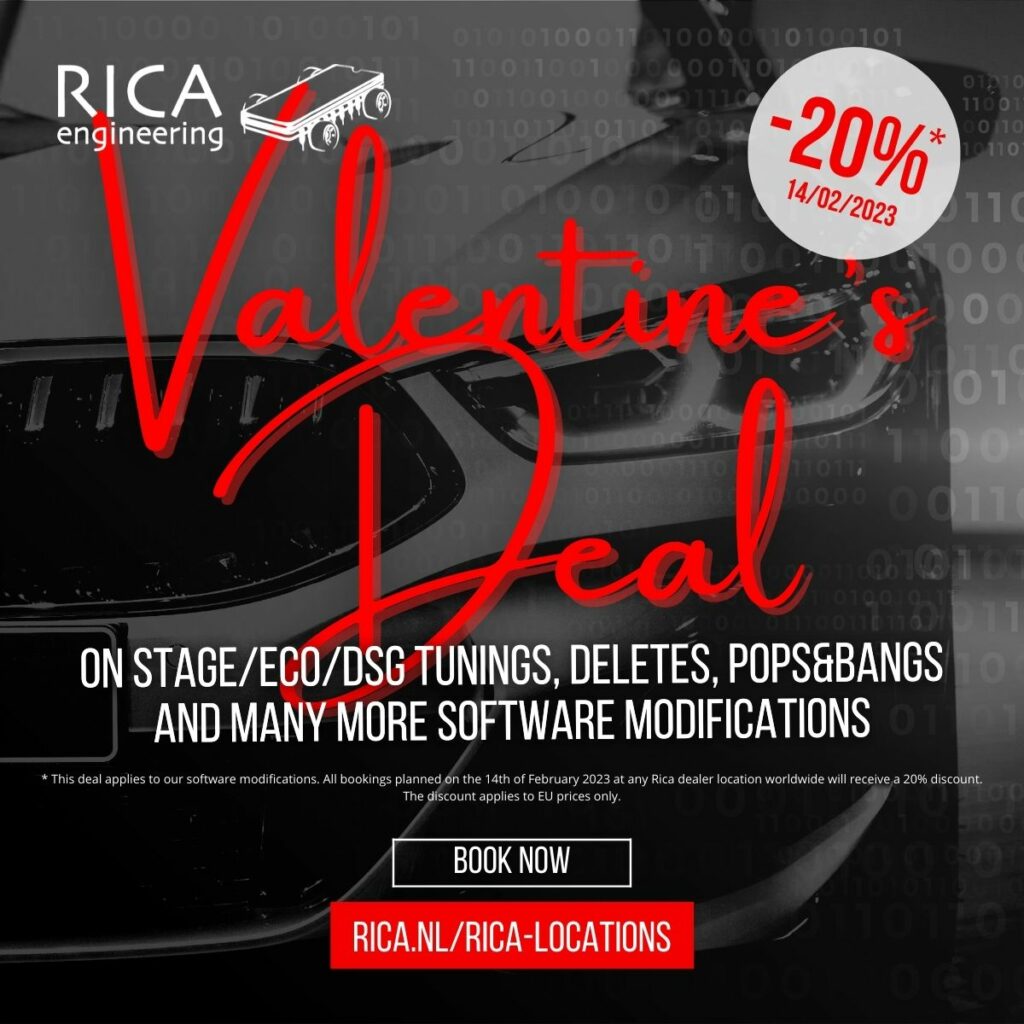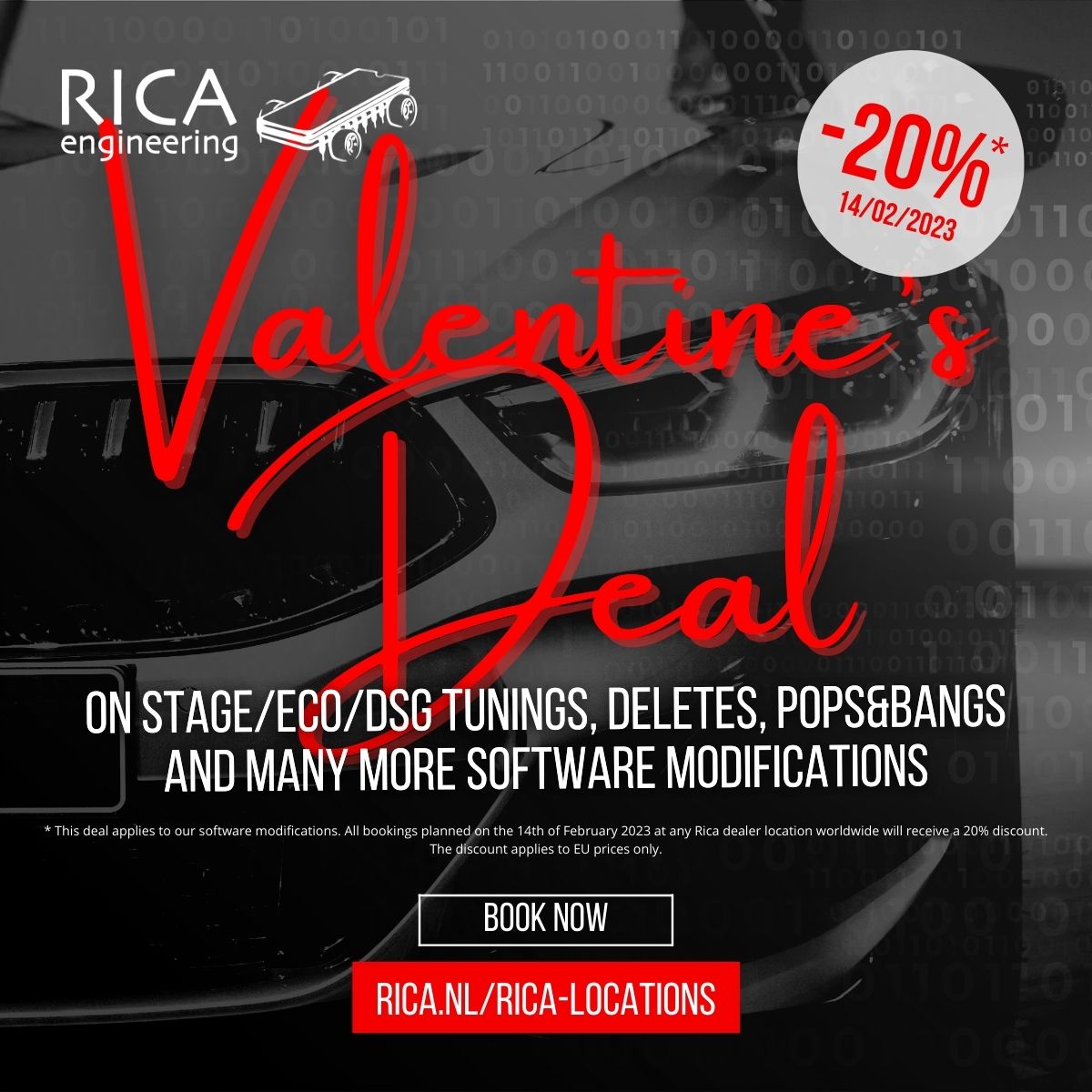 ❤ Car lovers, lovers of discounts, lovers of love, we have a deal for you ❤
On the 14th of February we are giving away 20% discount on all Rica software modifications! Plan your appointment at any Rica dealer worldwide on the 14th of Feb. and get 20% discount on your Tuning, Delete, Pops & Bangs, Transmission or any other software modification.
Plan your appointment fast, because full=full.
For an overview of all Rica locations worldwide, check out www.ricanoord.nl/rica-locations.
info@ricanoord.nl | +31 50 364 3501