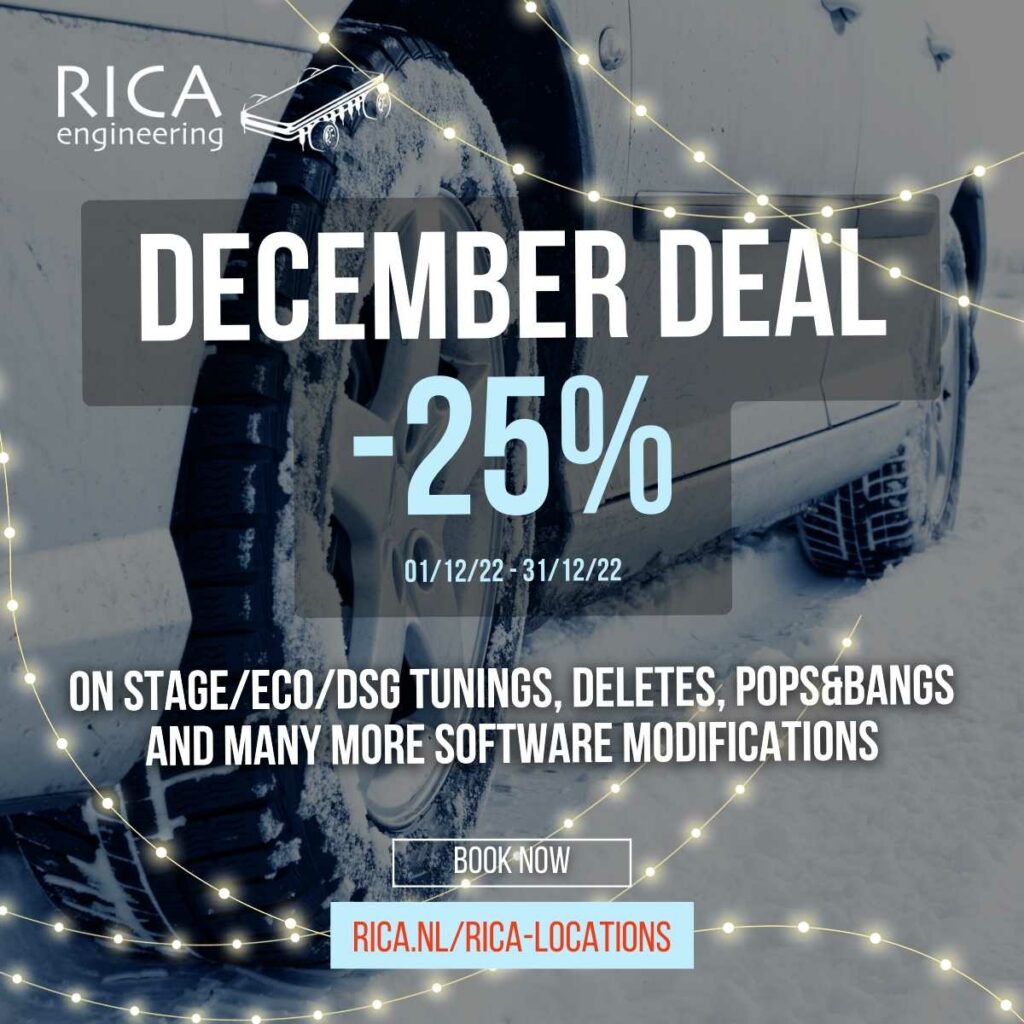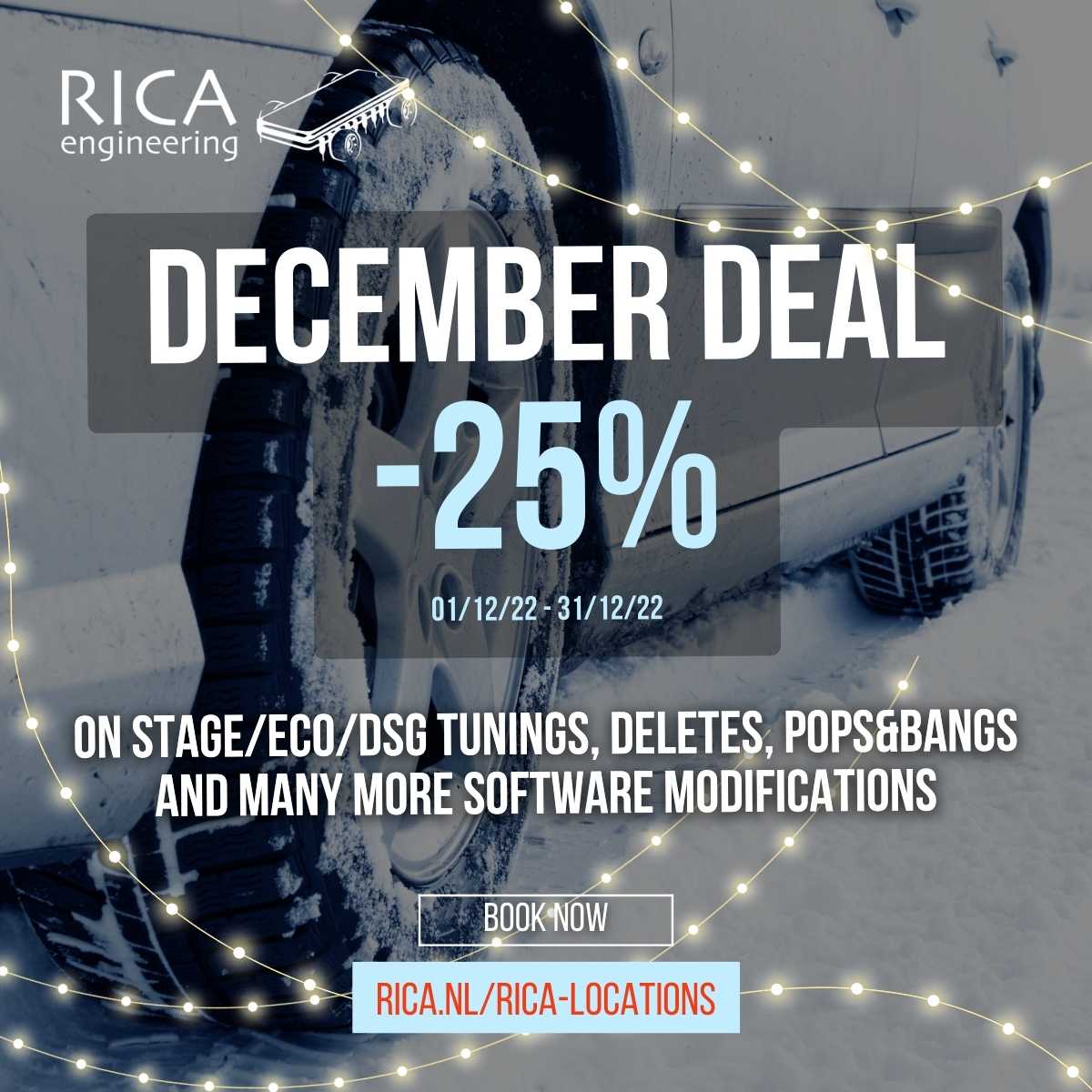 The December festivities are around the corner and like every year that means GIFTS! From December 1st till December 31st we are giving 25% discount on ALL software modifications!
That means 25% discount on Stage, Eco and DSG tunings, but also on Deletes such as EGR, Adblue, Start/Stop and on other software modifications such as transmission remapping, Pops & Bangs and much more!
Contact your local Rica Dealer for all options and book you appointment now, because full=full!