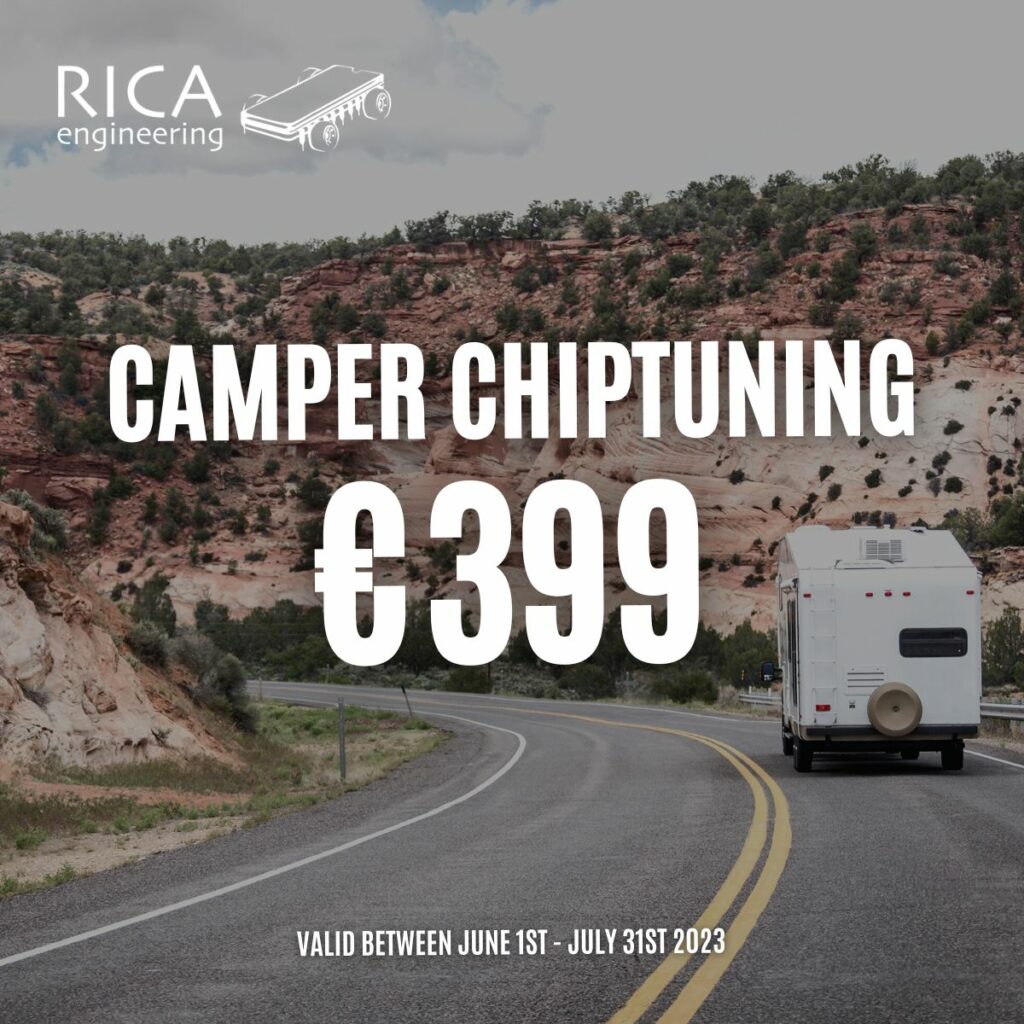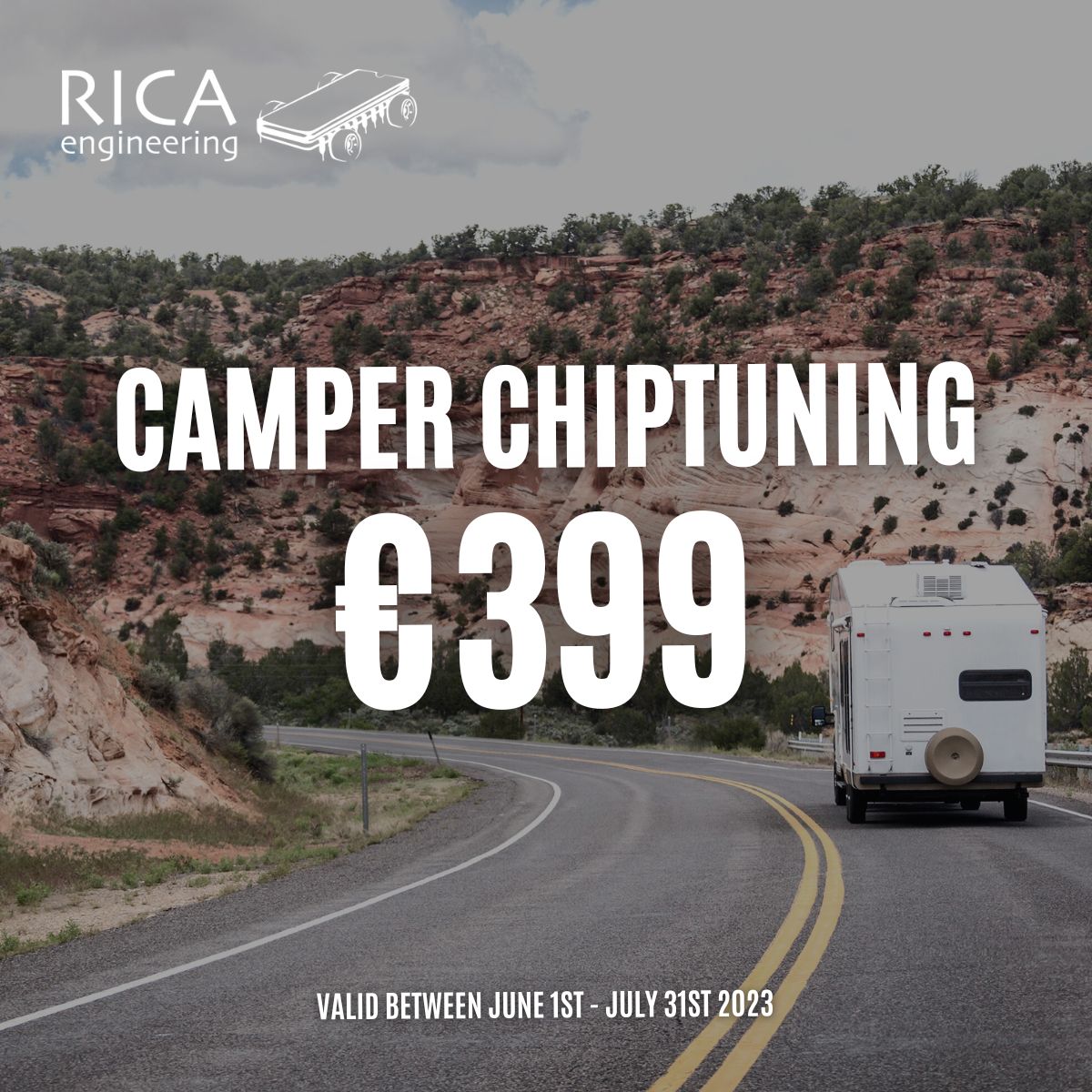 Chiptune your RV between June 1st and July 31st 2023 for only €399,- incl VAT!
As an RV owner, you know better than anyone how important it is to have a reliable and powerful engine. Whether you go on adventures in the mountains or travel long distances on the highway, you want to be confident that your RV has enough power to drive smoothly and safely.
By chiptuning your RV, you can significantly improve the engine's performance. By modifying the engine's software, you can unlock more power and torque, providing better acceleration and higher top speed. In addition, chiptuning your RV can also reduce fuel consumption, saving you costs on long trips.
This deal only applies to appointments made at Rica dealer locations between June 1st and July 31st. Go to www.rica.nl/rica-locations for an overview of Rica dealers near you!